Below is a list of the 2022 Seattle World Whiskey Day medalists. Congratulations to our winning distilleries and thank you again to all who participated!
---
2022 Judges
The Seattle World Whiskey Day 2022 Whiskey competition panel consisted of a diverse judging panel that will vary from experts in a variety of Whiskies, industry veterans and seasoned whiskey enthusiasts.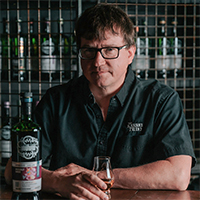 Judge:
Christopher Gronbeck
Owner of the Barrel Thief Wine and Whiskey Bar
Whiskey Educator
Established Regional Spirits Judge
Christopher Gronbeck is the owner of The Barrel Thief Wine & Whiskey Bar in Seattle's vibrant Fremont neighborhood. The Barrel Thief, founded in 2013, features over 500 curated whiskeys from around the world. Christopher has taught wine & whiskey classes for over 10 years, runs an educational whiskey meet-up, presents at whiskey events, and is a highly esteemed judge at wine & spirits competitions.
---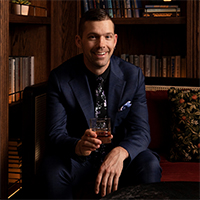 Judge:
Jesse Cyr
Beverage Director at the Fairmont Olympic Hotel
Award Winning Cocktail Competitor
BAR 5 Day Graduate
Director of Brandy Curation at the Museum of Distilled Spirits
Jesse started working in hospitality after he stopped his acting career in Los Angeles and moved to Seattle. Looking for a new start, he began working at Rob Roy, an internationally acclaimed and award-winning bar in the heart of Seattle. Slowly he climbed to the position of General Manager and helped open their tropical inspired bar Navy Strength. When he left the company, Jesse began working with a brand new hotel in the downtown corridor called The Charter Hotel. Acting as the Beverage Director, he ran their rooftop bar, Fog Room, and also created the cocktail menus for their Argentinian restaurant, Patagon. His resume also includes working at James Beard nominated French restaurant and natural wine bar, L'Oursin, and the infamous cocktail lounge, Foreign National. Jesse has been fortunate enough to consult on cocktail development for well-known brands like Beam/Suntory, Campari America, Lucas Bols, and Torani Coffee, to name a few. Currently, Jesse is the Beverage Director at the Fairmont Olympic Hotel and oversees their four different bar programs.
Competition Awards:
Cognac Connection Challenge: Winner 2020
Heaven Hill Bartender of the Year: Regional Finalist 2020
Woodford Reserve Manhattan Experience: Semi Finalist 2019
Woodford Reserve Manhattan Experience: Finalist 2018 and 2021
National Sherry Wine Cocktail Competition: Finalist 2017
Bols Around the World International Competition: 2nd Place for United States 2015 & 2016
---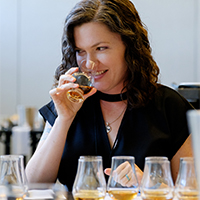 Judge:
Ana Hinz
Whiskey Educator
Whiskey Rackhouse Supervisor
Whisky Blogger
Ana Hinz is a whiskey educator based in Seattle, Washington. She is certified WSET Level 3 in Spirits. Her knowledge and enthusiasm led her to be the Virtual Brand Ambassador and Rackhouse Supervisor for Wanderback Whiskey, where she helps create one-of-a-kind whiskies. She also combines her passions of whiskey and trail running in her Spirit of the Trail series on her blog, Will Run for Whisky. In this series, she pairs a trail with a whisky with the intention of inspiring exploration on the trails and in the glass.
---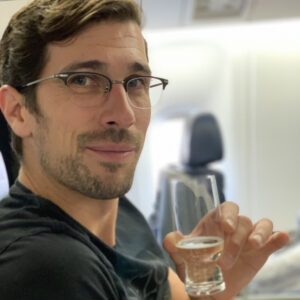 Judge:
Brian Claudio Smith
Owner of Baker's and Bar Miriam
An experienced Beverage Director and bar owner, Brian Claudio Smith has a track record of cultivating a professional team of bartenders and building programs that are at the forefront of modern cocktail joints.
Having tended or owned bars for the last 17 years, Brian began his career behind the stick in Seattle at the Hunt Club in the Sorrento Hotel before moving on to manage the bar program at Osteria La Spiga. He went on to assist Matt Janke (Matt's in the Market) with the opening of his second restaurant, Lecosho.
He left the PNW to pursue opportunities in Denver (Colt & Gray, Ste. Ellie) and Brooklyn (Colonie, Gran Eléctrica) before moving back home to Seattle in 2018 to open his own ventures. He opened Baker's in Sunset Hill in 2019, followed by Bar Miriam on top of Queen Anne which opened earlier this year.
Brian has been featured in Imbibe, the Seattle Times, Seattle Magazine, the Stranger, Village Voice, PUNCH, FD Luxe, Eater Denver, Eater Seattle and the book Brooklyn Bartender.
---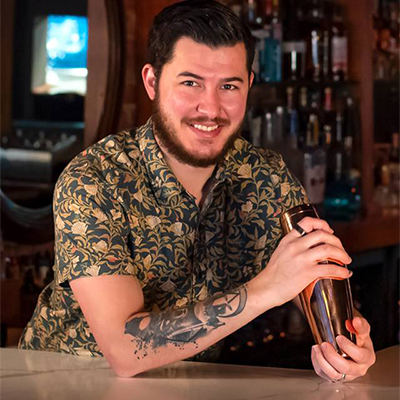 Judge:
Cameron MacDonald
Craft Bartender at Kro Bar
Spirits and Cocktail Educator
Hailing from Boston and having spent over 13 years living in Florida, Cameron honed his skills as a mixologist while working at Bull & Bear at the Waldorf Astoria Orlando as well as on property at multiple attractions at Walt Disney World for near 10 years. His passion and knowledge of spirits and wine is second to none and led to not only assisting in brewing and distilling, but also participating in and judging competitions around the country. He also has a YouTube channel where he teaches cocktail making and general spirits knowledge!
---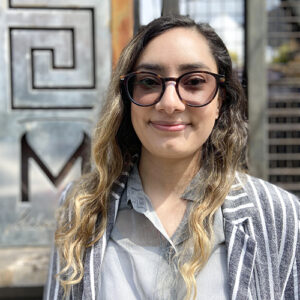 Judge:
Elsa Silva Olivas
Distiller, taster, and Whiskey Educator
Mischief Maker – Manager Fremont Mischief Distillery
An architect by training, Elsa worked in industrial and infrastructure design for many years in Mexico. Her adventurous spirit led her to Seattle, where she eventually joined the Fremont Mischief team in 2018. Her skills in design, management, and willingness to learn new interests found a home at the distillery.
While she started working in the bottling room, Elsa is now an experienced distiller and a hands-on value taster, who assists with the barrel blending to ensure consistent whiskey flavor profiles. She leads whiskey tastings both online and in-person, helping Mischief lovers navigate the spirit world.
---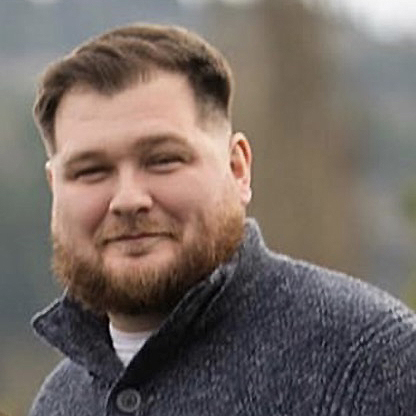 Judge:
James Michael Heaton III
Brand Ambassador & Lead Tasting Room Associate, J. P. Trodden Distilling
James has shared his unique enthusiasm for whiskey throughout the PNW Bourbon scene, sharing his love and thirst, and becoming Brand Ambassador for J.P. Trodden Distilling in Maltby, WA. One can currently find James on weekends, pouring Bourbon & Rye, as well as sharing his love of music and Seattle sports, as Lead Tasting Room Associate at J. P. Trodden.
---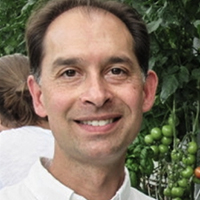 Judge:
Jamil Haque
Industry Judge
Craft Whiskey Enthusiast
Jamil has been involved for many years as a judge in Washington State's wine and spirit judging competitions. Jamil is also a judging alumnus for the Seattle World Whisky Day judging competition. He is also a partner in The Barrel Thief Wine and Whiskey Bar. Jamil has been a supporter and an enthusiast for the craft distilling whiskey movement, both in Washington State and nationwide.
---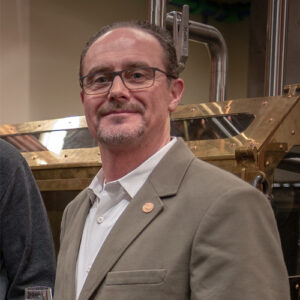 Judge:
Bryan McCoy
Independent Whisky Ambassador
Scotch Malt Whisky Society member
Bryan McCoy has been exploring, researching and learning about whisky for the past 15 years. He is a long-time member of the Scotch Malt Whisky Society and for the past 4 years has been an independent whisky ambassador. In that role, Bryan has led numerous tastings sharing his knowledge and passion with people who are both new to whisky as well as seasoned whisky enthusiasts. Bryan has visited over 50 distilleries in 4 countries; Scotland, Ireland, America and Canada. He has received formal training from the Edinburgh Whisky Academy. In addition to whisky, Bryan also enjoys making cocktails for family and friends as well as learning more about beer, wine and other non-whisky spirits.