Below is a list of the 2021 Seattle World Whiskey Day medalists. Congratulations to our winning distilleries and thank you again to all who participated!
BEST IN SHOW – Glenglassaugh – Torfa
2021 Judges
The Seattle World Whiskey Day 2021 Whiskey competition panel consisted of a diverse judging panel that will vary from experts in a variety of Whiskies, industry veterans and seasoned whiskey enthusiasts.
---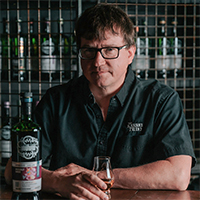 Judge:
Christopher Gronbeck
Owner of the Barrel Thief Wine and Whiskey Bar
Whiskey Educator
Established Regional Spirits Judge
Christopher Gronbeck is the owner of The Barrel Thief Wine & Whiskey Bar in Seattle's vibrant Fremont neighborhood. The Barrel Thief, founded in 2013, features over 500 curated whiskeys from around the world. Christopher has taught wine & whiskey classes for over 10 years, runs an educational whiskey meet-up, presents at whiskey events, and is a highly esteemed judge at wine & spirits competitions.
---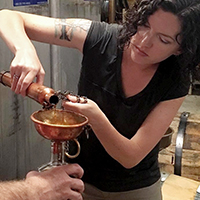 Judge:
Ana Hinz
Whiskey Educator
Whiskey Rackhouse Supervisor
Whisky Blogger
Ana Hinz is a whiskey educator based in Seattle, Washington. She is certified WSET Level 2 in Spirits and finalizing Level 3. Her knowledge and enthusiasm led her to be the Virtual Brand Ambassador and Rackhouse Supervisor for Wanderback Whiskey, where she helps create one-of-a-kind whiskies. She also combines her passions of whiskey and trail running in her Spirit of the Trail series on her blog, Will Run for Whisky. In this series, she pairs a trail with a whisky with the intention of inspiring exploration on the trails and in the glass.
---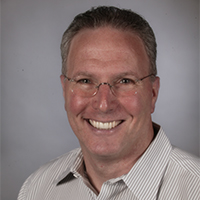 Judge:
Jon Rosenberg
Whiskey Enthusiast
Jon Rosenberg has been tasting fine whisky from around the world for over 20 years. Whether he's in Japan, Scotland, Ireland, India, or Seattle, Jon is fond of tasting what the local distilleries have to offer. Jon enjoys having unofficial whisky tastings with friends and colleagues and will occasionally donate a tasting from his private collection as an item for sale at charity auctions. He's also one of the organizers for the 2021 Seattle World Whiskey Day. Jon has lived in the Seattle area with his wife and 2 children for over 25 years, working in the information technology industry.
---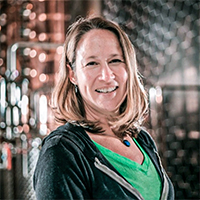 Judge:
Kim Karrick
Head Distiller/ Owner of Scratch Distillery
SIP Northwest Spirit Competition Judge
Whiskey Educator
Kim is the owner and head distiller of Scratch Distillery. Her original inspiration was a passion for gin which has evolved into an incredible array of beautifully hand crafted spirits. She now makes many infused vodkas, whiskey barrel finished gin, aquavits, liqueurs, and her flagship whiskey called Edmonds Own. Kim has focused on experiences and education at the distillery, and has become a leader in the hands-on approach of spirits education. Kim is a highly acclaimed and sought after Spirits judge and has for the last three years been a fixture at the SIP Northwest Spirits Competition judging tables.
---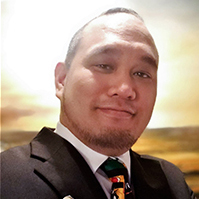 Judge:
Dustin Hemakaunamakamaiokealoha Tsugio Urata Hauanio
Master Bartender and Mixologist
Curator of Whiskies and Wine at The Cottage
Dustin Hemakaunamakamaiokealoha Tsugio Urata Hauanio has been in the restaurant & spirit industry for over 20 years. He is a master bartender and mixologist that specializes in the whiskies of the world. He was first introduced to whiskey through an international whisky club and spent the last two decades expanding his palate and helping others learn about different styles of whiskies. His ability to identify flavor profiles has led to his notoriety and success as a sought after mixologist. He is currently the Bar Manager at the Cottage in Bothell where they feature unique and rare whiskies that Dustin selects weekly.
---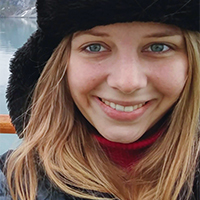 Judge:
Morgan Chester
Whiskey enthusiast
A recent Texas transplant and doctoral student, Morgan Chester loves to spend her free time trying local whiskeys the great PNW has to offer. Morgan's whiskey journey began several years ago in her home state of Texas, where her partner introduced her to the wider world of whiskey. Now, Morgan enjoys a variety of whiskeys from local distilleries while indulging her international palate with smokey Islay scotches and Japanese whisky. Her favorite way to enjoy whiskey is fireside with friends, stories, and lively karaoke. Additionally, she is one of the organizers for the 2021 Seattle World Whiskey Day and volunteers at Havens Community Connections.
---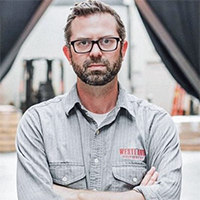 Judge:
Brian Mura
Regional Distillery Ambassador-Westland Distillery
Whiskey Educator
Brian Mura was born and raised in the Pacific Northwest, and worked as a bartender/bar manager in the Seattle area for 15 years. He has incredibly deep appreciation and knowledge of the whiskey category. He started with Westland Distillery in 2013, with a focus on sales and education. In 2019 he started working for Remy Cointreau as a Brand Development Manager, for both Westland and Bruichladdich distilleries. He is now back at Westland Distillery as the Regional Distillery Ambassador. He has been an educator in the whiskey industry for over 8 years and specializes in malt/single malt whiskey.
---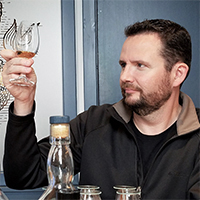 Judge:
Jon Sellar
Certified Whisky Professional
Whisky Educator
Jon has been a Whisky enthusiast for 25 years, and enjoys visiting his ancestral Scotland in search for the neverending next best dram. While growing his passion for fine drams over the last decades, he has co-hosted several tastings and educational events. Jon is a Certified Whisky Professional and Sommelier. Jon was born and raised in Western Washington, working in the construction industry, and loves his fireside drams with fellow enthusiasts.
---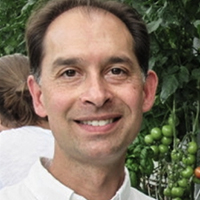 Judge:
Jamil Haque
Industry Judge
Craft Whiskey Enthusiast
Jamil has has been involved for many years in the Washington State wine industry and has judged many Seattle wine events. He is also a partner in The Barrel Thief Wine and Whiskey Bar. Jamil has been a supporter and an enthusiast for the craft distilling whiskey movement, both in Washington State and nationwide.
---