The event venue will be the Redmond Downtown Park, 16101 Redmond Way, between Redmond Way and Cleveland Street.
Please consider these alternate transportation methods instead of driving: Uber.com, Lyft.com, Metro Transit or Sound Transit buses. Bicycle parking is also available.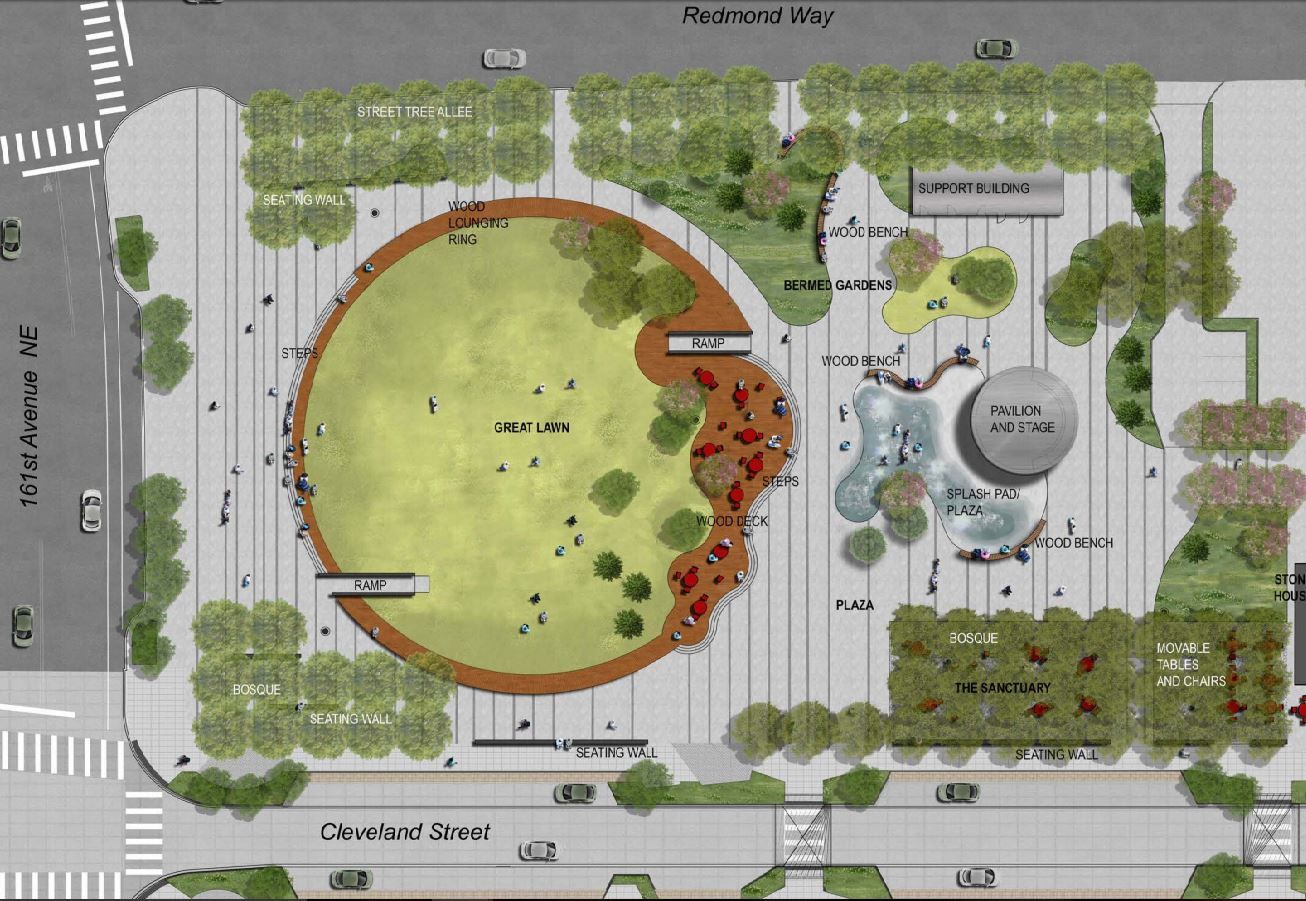 Getting to the Park
Trail: Downtown Park is one block north of the Redmond Central Connector regional trail and park at Signals. Trail users can connect the Downtown Park via 161st Ave NE, Brown Street or Leary Way. The Downtown Redmond Bike and Parks Map below shows more details.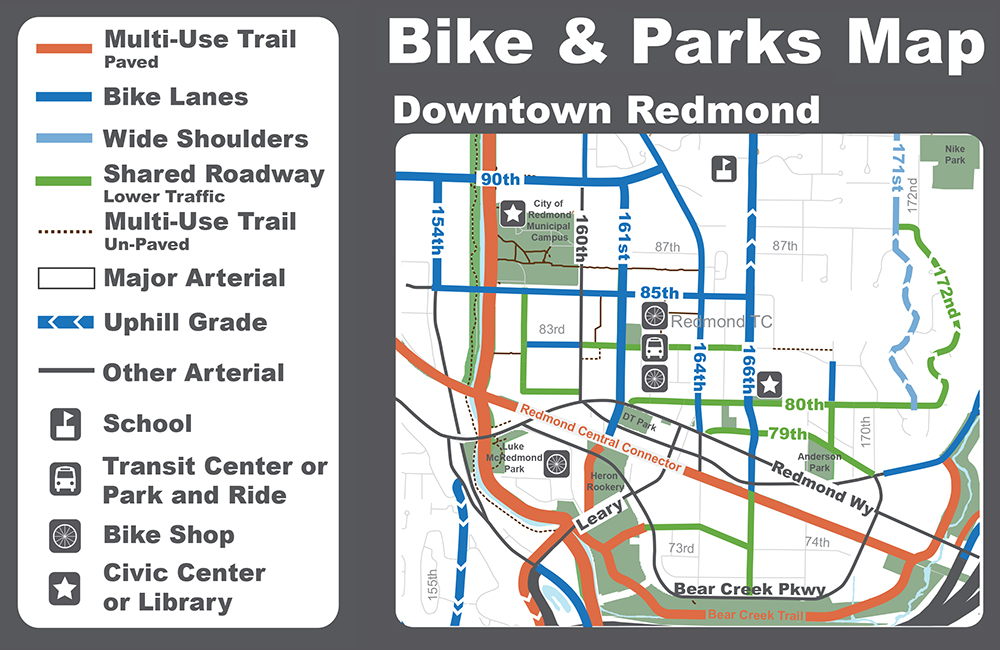 Bus: Several buses stop close to Downtown Park and the Redmond Transit Center (16160 NE 83rd St, Redmond, WA 98052) is just two blocks north of the park. This stop is served by Sound Transit 545 from Downtown Seattle and the Montlake Freeway Station as well as Sound Transit 542 from the University District. Also, the Sound Transit B-Line stops at the Redmond Transit Center from parts of Bellevue and Crossroads. The Redmond Transit Map below shows more details.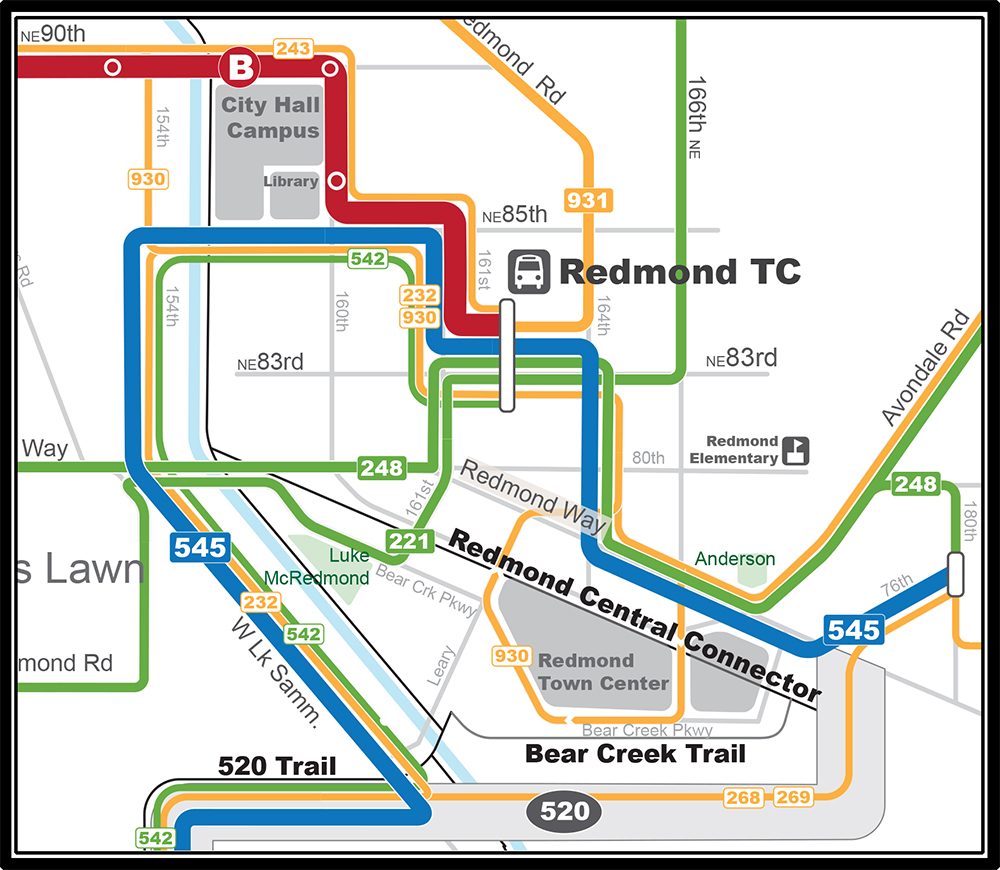 Driving: There is free on-street parking all around the park and more than 80 parking spaces one block from the park at the Sky Painting parking lot at the corner of Leary Way and Bear Creek Parkway, where the first four hours of parking are free at that lot.